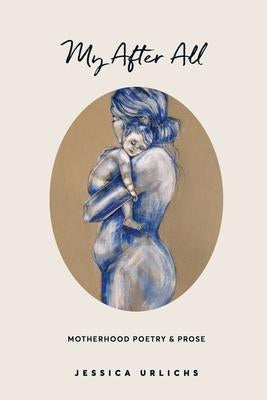 Jessica Urlichs
My After All : Poetry and Prose for Mothers
"Oh how I had waited for this day, but never anticipated how one could feel so put together and in pieces all at once.

How one tiny person could cause all this chaos in my heart and home.

And my husband and I were like two entirely new beings, the sun on our face one minute and at the bottom of the ocean the next.

But there, my anchor.

Reminding me of who I am, not just who I was."




'My After All', named after Jess's viral poem, is her final book in the series of early motherhood poetry and prose, after 'From One Mom to a Mother' and 'All I See Is You', which have sold tens of thousands worldwide. It delves into the raw and the real with a beauty that shines through even the messy truths. These pieces reflect the love we have for our growing children, our transformation as mothers, and our relationships post kids.




Jess doesn't "leave frills around the fabric of early motherhood", she writes about the love we live and breathe for them, but also the things we find hard to talk about, some things that might leave you saying, "me too".

This book of poetry & prose will leave you feeling empowered and seen, listened to and understood.

These pages are for those late nights, your bedside, or gifts.




"A million thank you's wouldn't be enough"




"To move people with words, is such a special privilege'"




"Incredibly beautiful"




Jessica is also a best selling author of 'The Rainbow In My Heart', a picture book on emotions.

---
Share this Product
---
More from this collection